Description
Sizes

Technical Tab



DOWNLOAD PDF TAB


DOWNLOAD BROCHURE



Features
Hydraulic Roller:
this is a 170 mm toothed steel roller placed at the end of the hopper and just before the cutting system. Its function is to drag the material to be crushed from the hopper to the cutting system.
No-Stress Option: The No-Stress system is a device designed to preserve the engine from excessive stress caused by the cutting of very hard or large diameter material, the processing of which absorbs much power. The No-Stress system includes the total or partial hour meter.
Cutting system: Cutting device with long-life knives 12 hammer.

Disc Cutting system: Zeffira Wood Chippers are equipped with a cutting system composed by a metal disc having a thickness of 10 mm and a diameter of 38 cm on which are mounted, at the front, two blades carrying out an initial reduction of the material to be shredded; while in the back are mounted two set of hammers, 12 in total, which have the function of pulping and further reduce the material to be chipped, In the rear part are also mounted some pallets which create air to push the shredded material out of the machine through the discharge tube.
Infeed hopper: The wide feeding hopper facilitate the insertion of the material that has to be shredded (even leafy material like olive tree branches).
Hopper size: 700 x 520 mm at the entrance. 182 x 140 mm in the cutting area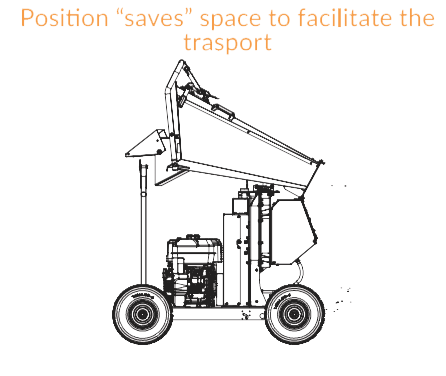 Double belt transmission system with centrifugal clutch
Wide infeed hopper
Discharge curve (optional)
Hydraulic feeding roller
Foldable infeed hopper
Technical Details

Gallery
Videos
Animation 360°
Zeffira also available for
Tractor