Description
Features
Versatility:
able to chip/shred any type of garden waste up to 7 cm in diameter. Great performance with dry, green branches and fibrous material like the palm tree branches.
Sieve:
it is at the base of the output port and designed to provide homogeneous finished product
Bio Shredder Zara Technical Details

> Large feeding hopper
To accept bushy garden waste and large amount of foliage. The feeding hopper is designed with a unique angle to the cutting blade to produce an auto-feeding effect, with least operator intervention
Cutting diameter: up to 7 cm (~3 inches)
> High Discharge
The discharge chute is sufficiently high to discharge the chipped material into a small trailer. A convenient mobile end plate deflector, will direct the discharged material to the most convenient area
> High Quality Cutting Rotor
a 376-mm cutting disk is provided with 4 plates to generate the necessary airflow to discharge the chipped material. It is equipped with 2 cutting blades, bade of the same high-quality material used for all the Agrinova machines. The heat treatments of the knives provide the necessary wear resistance and produce a neat cut on all types of materials. Dry, green garden waste as well fibrous palm tree branches.
> Easy Maintenance
Designed to easily access to the cutting disk by removing a minimum number of bolts.
> Motor protected by belt transmission
The double V belt provides the necessary traction to the cutting disk and at the same time act as a shock absorber to the motor main shaft in the event the garden waste gets stuck during operation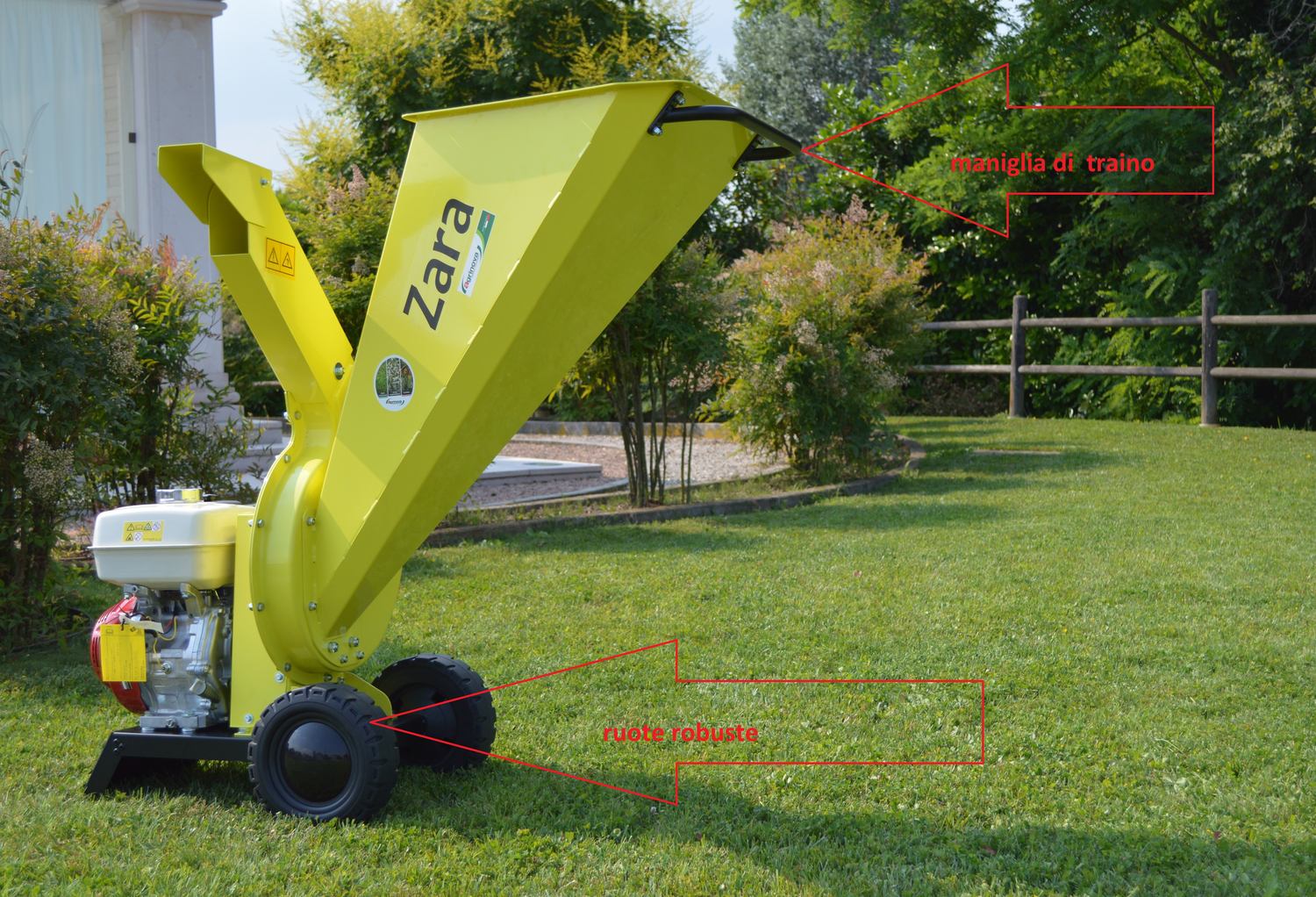 > Great mobility
Two 26 cm puncture proof wheels, provide the necessary mobility to move Zara on ant type of terrain.
Handling: designed with the necessary reinforcements to keep the total weight low, without compromising durability. A characteristic that makes Zara very easy to handle
> Pulling handle
Technical Specification



Download technical tab PDF


Download Zara Brochure



Sizes

Zara Packaging Size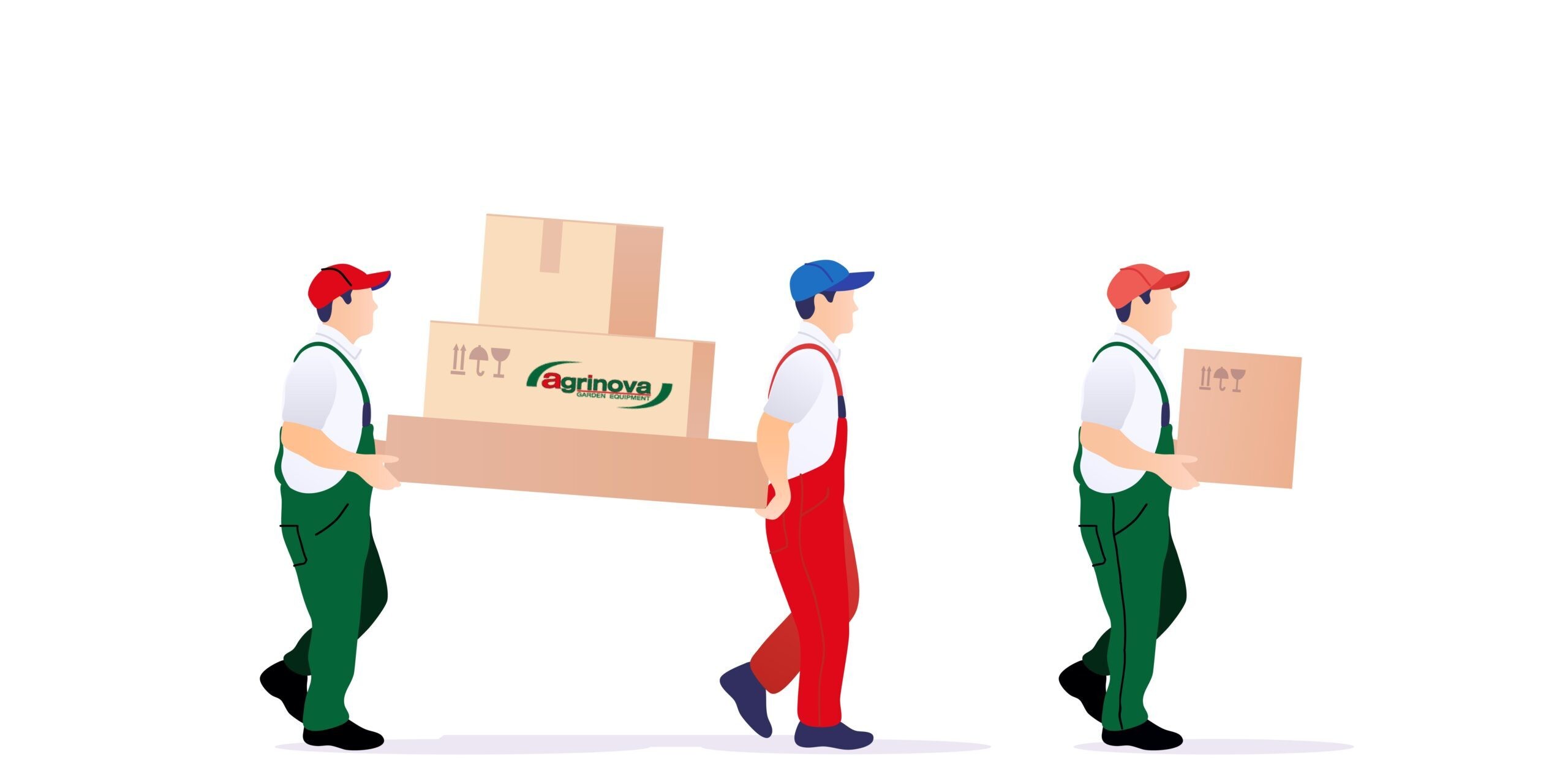 Box on a pallet 95 x 64 x 138h (cm)

Gallery
Previous
Next

Videos
Animation 360°