Description


DOWNLOAD TAB PDF


DOWNLOAD BROCHURE PDF



Brosse avant "version- SL"
Oswald est aussi disponible dans la version avec brosse
La brosse avant reliée au mouvement des roues avec une courroie aide à brosser les feuilles qui collent au sol en raison de l'humidité excessive ou de la saleté poussiéreuse, pour les déplacer ensuite vers la bouche d'aspiration.
Caractéristiques de la brosse rotative : diamètre 45 cm, poils en PPL de 1 mm.
DIAMETER 45 CM, BRISTLES IN 1MM PL
Turbine broyeuse "version 13"
La "version 13" est conseillée uniquement pour qui utilise Oswald pour aspirer des "jardins propres" où il n'y a pas de "déchets lourds" (cailloux, morceaux de branches, etc.), parce que si on aspirait ce type de déchets, on risquerait de causer l'obstruction du conduit d'aspiration (qui se résout en démontant et en nettoyant la bouche d'aspiration).
REMARQUE : suggéré avec OS13, l'achat du kit repose-sac (AS450)
Sécurité de l'opérateur:
la présence du microrupteur qui se situe au niveau de la bouche d'aspiration permet l'ouverture rapide nécessaire pour les contrôles et les entretiens.
Oswald est parfait pour aspirer des feuilles légères et lourdes, aiguilles de pin, pommes de pin et déchets légers
Autopropulsion à différentiel :  Excellente maniabilité même en braquage (la roue droite et celle de gauche ont la possibilité de tourner à des vitesses différentes)
Profil bouche d'aspiration : Modelée pour optimiser l'écoulement des feuilles (dimensions : largeur 700×90 mm)
Chargement du sac depuis le haut : pour permettre le remplissage total (230 l de capacité)
Turbine : à 4 pales radiantes en acier 4 mm
Réglage hauteur d'aspiration : réglable sur six niveaux.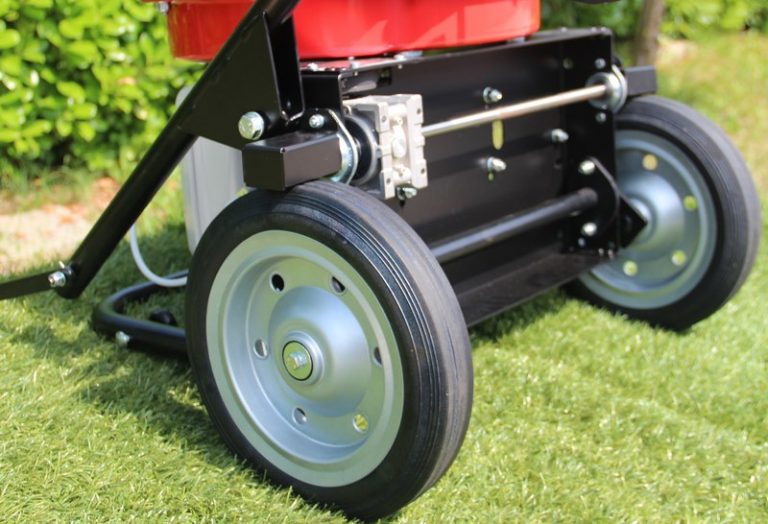 Roues : Arrières : 2 pneus Avant : 1 pivotante (2 pivotantes sur la version avec brosse).
The profile of polyethylene suction has been designed to facilitate the flow of leaves (inlet suction area: 700 x 90 mm)
Spirales obtenues par moulage : sur tôle de 2 mm.
Sacs
AS978 : couverture sac pour déviation poussières (déchargement des poussières au sol)
AS966 : Kit sacs jetables (10 sacs en papier perforés)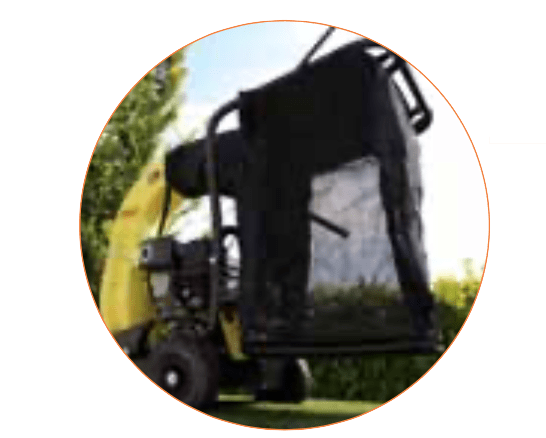 AS948 : sac spécial pour aspirer facilement les feuilles mouillées
AS958 : sac (de série) conseillé en situation de climats secs
Tuyaux aspirateurs
Diamètre 180 mm
AS91224 : en PVC 5 m
AS91203 : en polyuréthane 5 m (très léger et souple)
Diamètre 100 mm
AS401 : en PVC 5 m (pas conseillé pour "version 13")
Kit transformation souffleurs
Souffleur latéral
AS440 : composé d'une bouche sortie latérale et grille protection (non utilisable dans les modèles avec balai latéral)
Souffleur à tuyau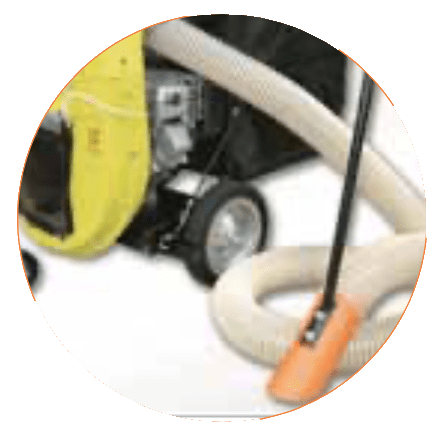 AS51220 : composé de – grille protection, courbe spéciale et tuyau en PVC diamètre 100 mm – grille de protection
…Autres Kits
Kit roulette diamètre 260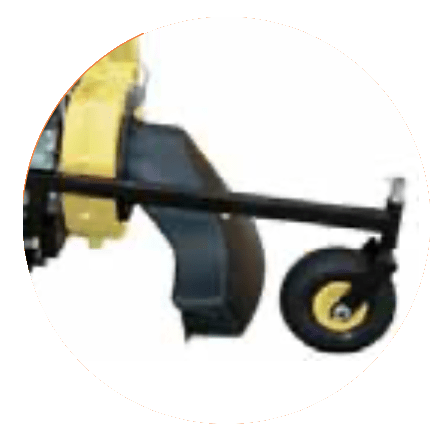 AS65 :  roue pneumatique diamètre 260 conseillée pour travailler sur gravier
Kit repose-sac
AS455 : pour OSWALD
AS450 : pour OSKAR 
conseillé quand on aspire des feuilles humides, du matériau lourd et avec "version 13"

Dimensions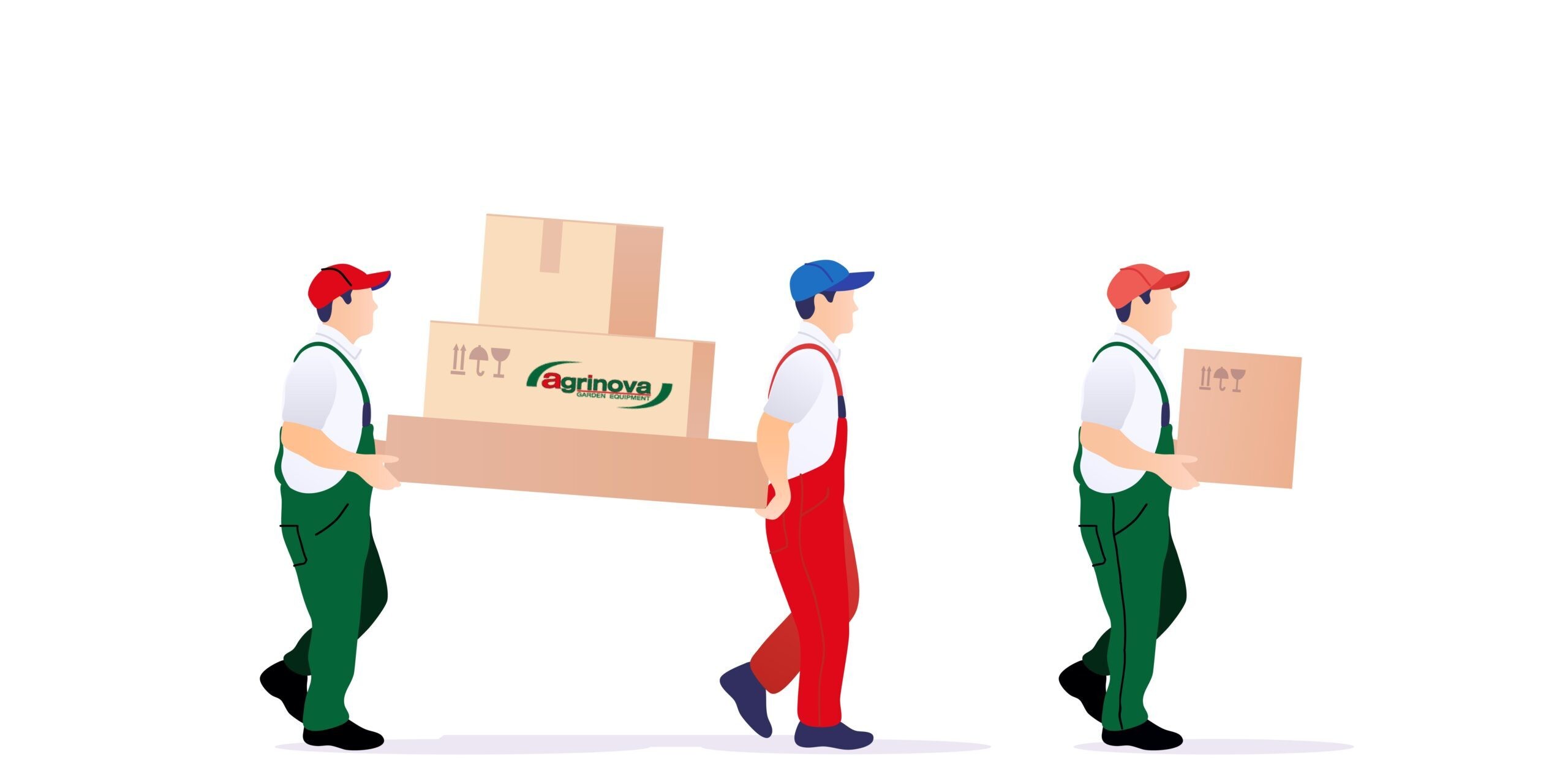 1 pc: cm 79×69 h 72
4 pc sur pallette: cm 140×80 h 160
Galerie
Précédent
Suivant

Animation 360°