Zenia – Bio Shredder
Bioshredder Zenia Evolution serie, the simple and reliable shredder for jobs in small farms and agritourism.
Gardening and cleaning machines, robust, durable and made to last over time
Engines for this model of Bio shredder: 9 hp o 13 hp. (B&S – Honda)
Zenia is also available for tractor min 16 hp, 540 rpm.
Description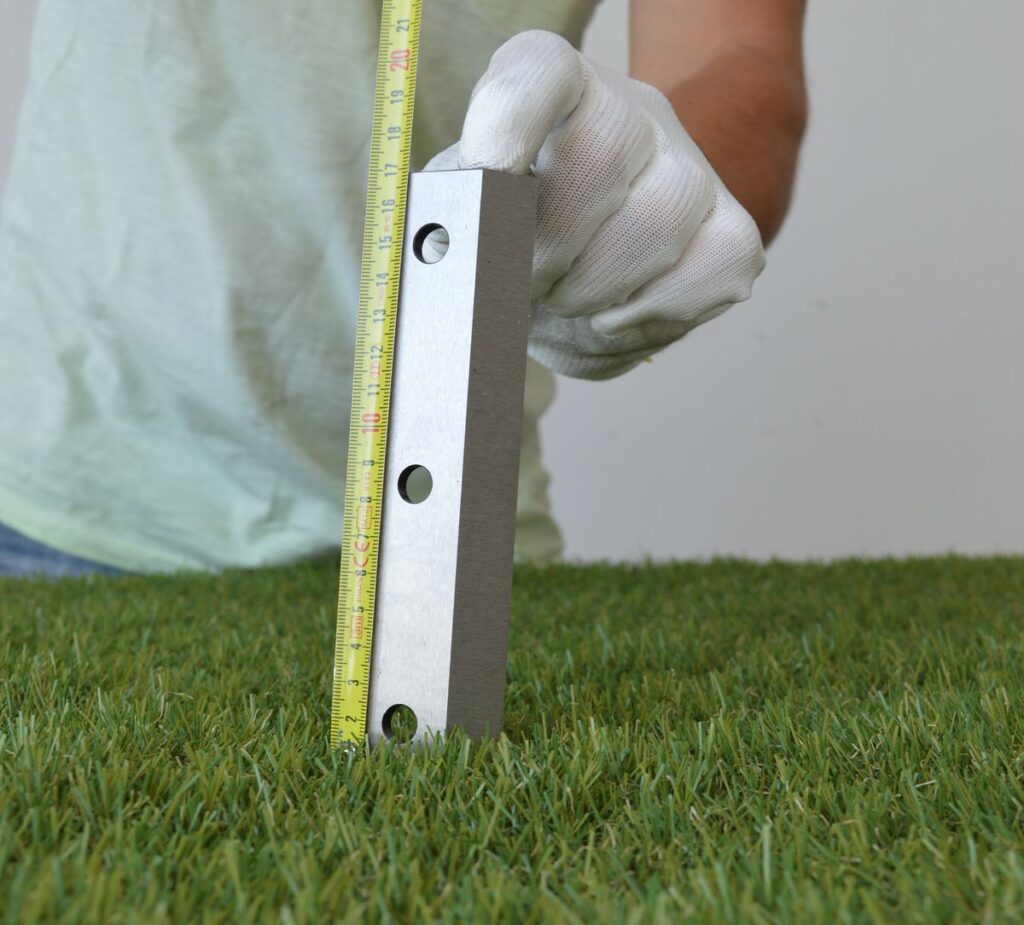 Cutting tool with long-lasting knives and 12 hammers
Zenia evolution has been designed for those who ask for a shredder with excellent cutting capabilities on a simple body.
You can define the basic model of professional chippers

Cutting system: Max cutting diameter: 6,5 cm
New cutting system: On a front disc of 34 cm in diameter and 10 mm thick, 2 10 cm long knives are mounted, which provide a first reduction in material to be crushed. At the rear, two sets of hammers, 12 in total, are mounted, which have the function of deflecting and further reducing the material to be crushed. Two blades placed on the back of the cutting disc have the function of creating air and push the shredded material out of the machine through the tube

Tow hitch: for easy movements
Exhaust Pipe: Choose the version you need by height. ° Standard discharge ride height 125 cm ° Exhaust optional ride height 187 cm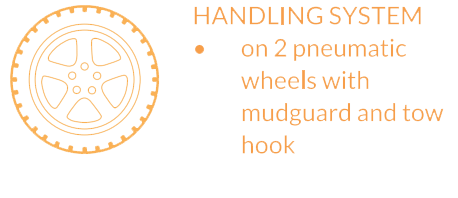 Handling system: on 2 pneumatic wheels with mudguard and tow hook
Packing Zenia: 1 box on pallet 124 x 81 h 102 – 1 complete pallet with 2 boxes 124 x 81 h 234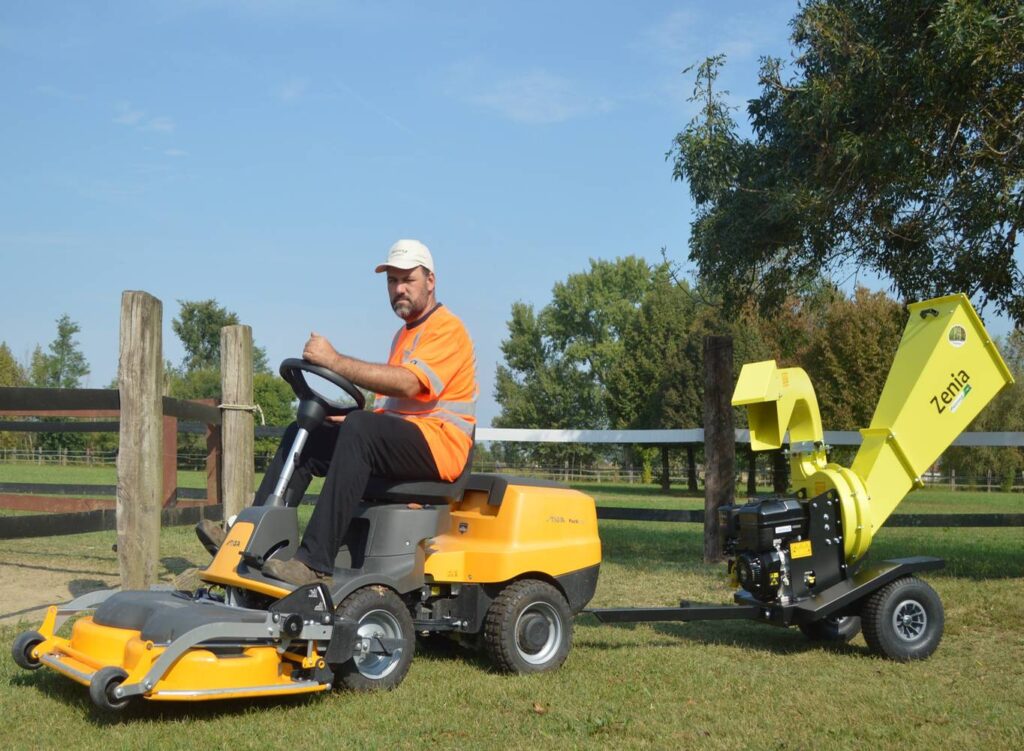 DISCHARGE chute: rotatable through 360 ° to select the output direction of the wood chips
DOUBLE BELT TRANSMISSION: The transmission of power between the motor and the cutting disc is a double trapezoidal belt that allows an excellent level of rotation fluidity and high motor protection. If the cutting disc is blocked, the belt drive protects against damages and cracks in the crankshaft.
Bioshredder Zenia
is also available for tractor min 16 hp, 540 rpm
Bioshredder also available for tractor, min 16 hp, 540 rpm
Zenia Pto with raised discharge chute (optional)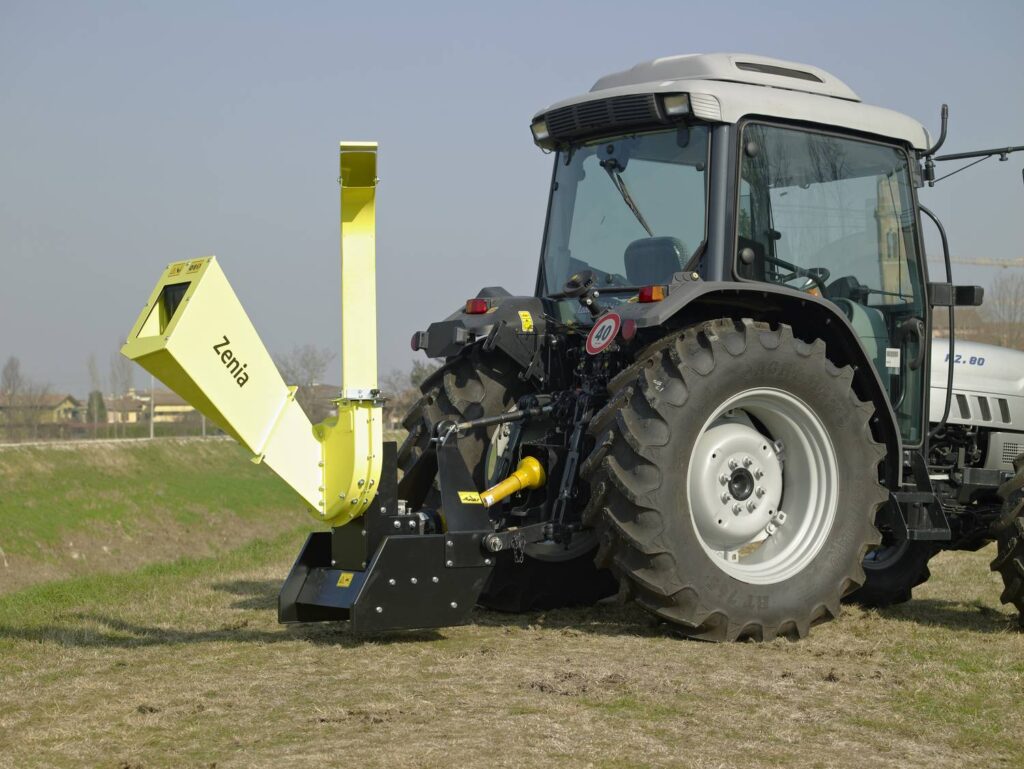 Zenia Pto with Standard discharge chute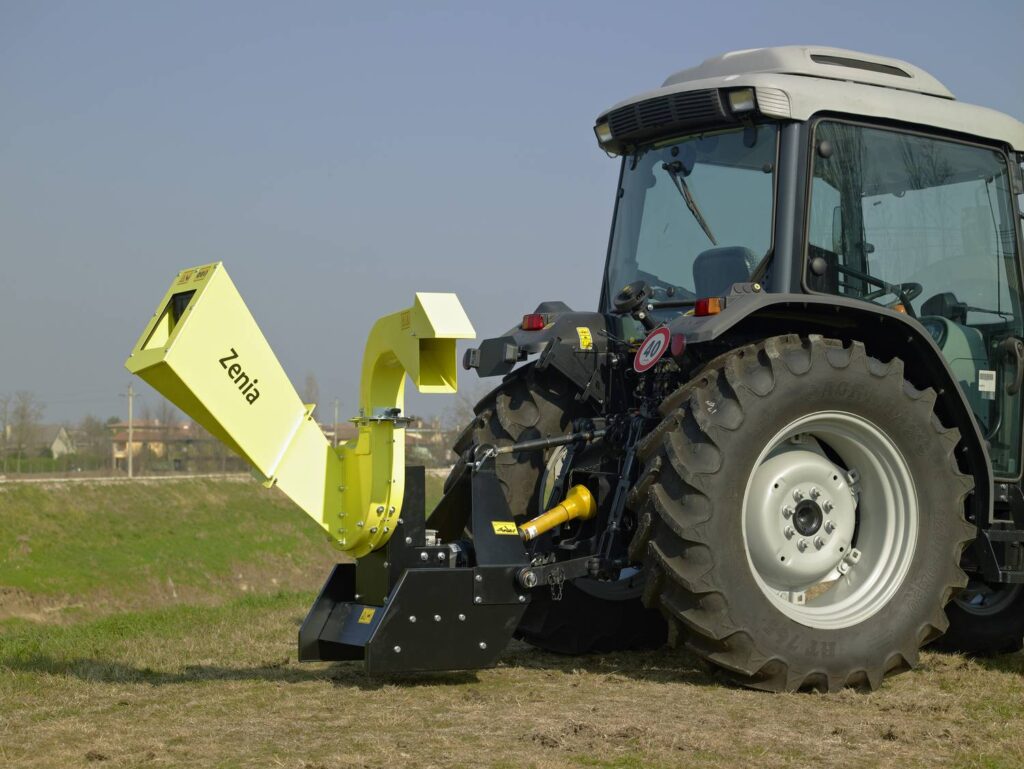 Zenia Pto with linking joint