AGRINOVA, A TRUSTED PARTNER:
"Agrinova is a medium-sized company, managed since the 1980s by the Ceccato family, which in a world of global economy can still privilege the personal and direct relationship with the customer.
When the customer needs support in choosing a product, a spare part or a service, he can write, or call, speaking directly with a staff member, without intermediaries and secretaries.
It will thus be possible to discuss, dialogue and evaluate needs, finding the best solution that only concrete human relationships can bring."
Agrinova was set up in 1987 when Paolo Ceccato left the company of his father "Olindo Ceccato". In the family business founded around 1945, Paolo gained significant experience in the agricultural machinery production sector. This is why he decided to name his company in a way that was faithful to its roots, while aiming at innovation. In fact, he was one of the first to build machines such as lawn aerators and chippers in Italy. 
In 2006 Paolo passed the reins to his children Alessandro and Sara. Since then, the company has continued to consolidate both in the Italian and foreign markets. OUR GOAL: to continue developing even more professional products for forestry and machines for the cleaning of parks and roads.
The female voice of Agrinova. A mixture of determination and head in the clouds. Making Agrinova products that are "really useful" is my dream. I work hard every day to make sure that I can offer machines that have a soul. Machines with an actual name: useful, well finished and easy to use. I work so that ours is a fresh, dynamic, open minded company directed towards the future. Our biggest asset? People who call us because they want to work with AGRINOVA products
Lavoro in Agrinova in maniera continuativa dal 2001, dopo aver terminato gli studi. Essendo però nato da una famiglia pratica e direttamente coinvolta ad ogni livello aziendale, posso dire di lavorarci da sempre e di aver provato un po' tutti i ruoli, impegnando in ognuno di essi braccia, gambe, testa e passione.
Dal 2006 sono l'amministratore dell'azienda e da allora, più ancora che in precedenza, mi impegno perché i vari meccanismi che compongono Agrinova siano il più ben lubrificati e sincronizzati possibile. In un mondo che non dà segnali di stabilità, tra innovatori e conservatori, mi occupo di trovare il compromesso tra tradizione e visione sulle nuove realtà economiche.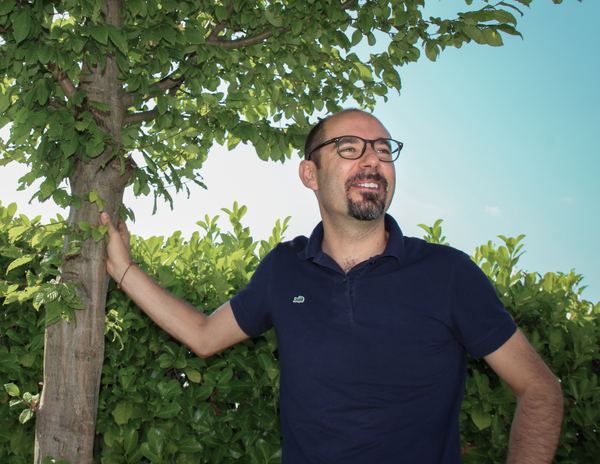 Sono la linea di contatto tra chi è interessato ai nostri prodotti & l'Agrinova.
Ascolto la voce di chi ha una richiesta, e la porto in azienda.
Giro, ascolto e rispondo. Mi piace la gente. Mi piace il mio lavoro.​
Ogni mattina indosso le vesti del "tecnico" per i prodotti Agrinova. Amo immaginare i nostri prodotti rifiniti nel migliore dei modi possibile.
Ogni cosa è un incastro, che mi piace progettare.